Is Shibuya town a good place to stay for first-time visitors to Japan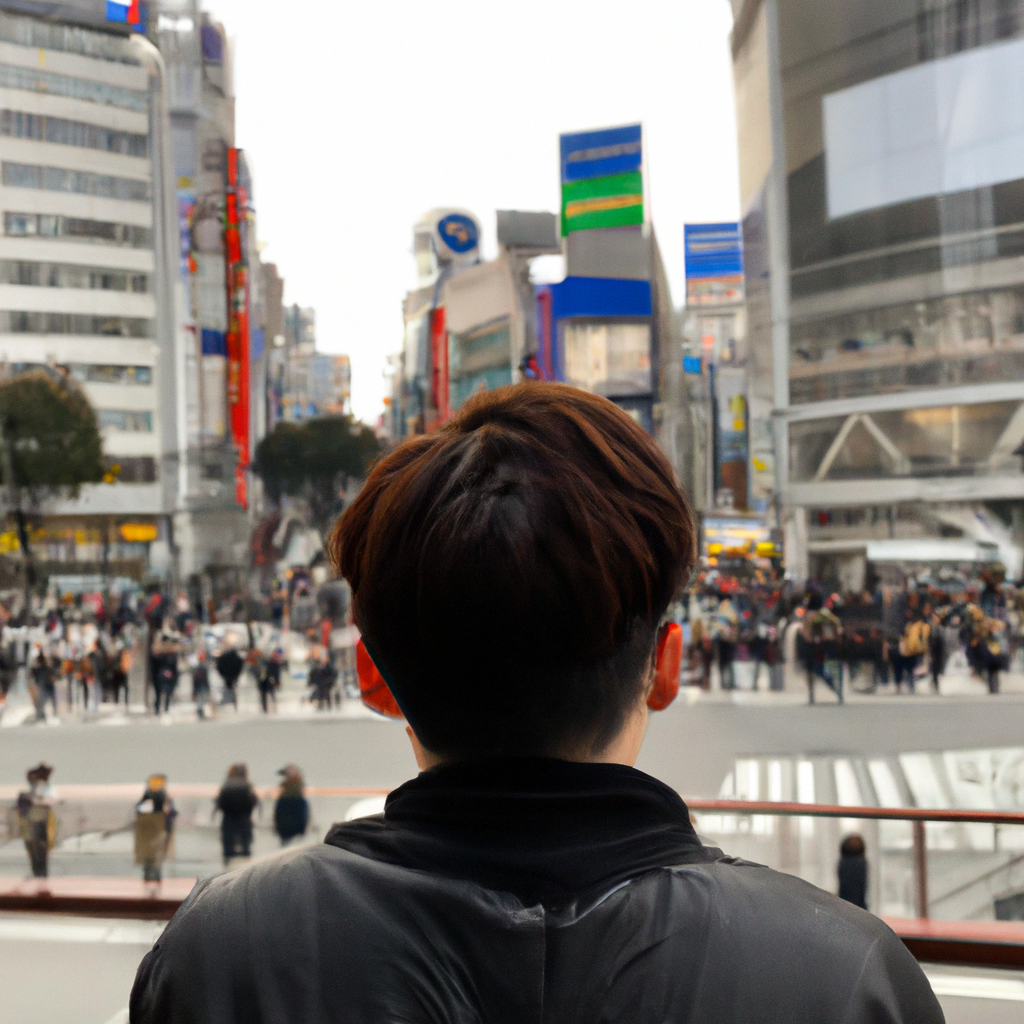 Shibuya is perfect for first-timers travelling to Japan. It's a hub of fashion, entertainment and culture! Here are few reasons why you should stay in Shibuya:
Accessibility: It's easy-to-navigate! You can easily reach popular tourist attractions like Shinjuku, Harajuku and Akihabara through the public transport network.
Shopping & Dining: Shop 'til you drop! Shop high-end fashion boutiques or budget-friendly shopping streets. Plus, there's lots of cafes, restaurants & bars offering Japanese and international cuisine.
Entertainment: Shibuya is famous for it's bustling Scramble Crossing and Shibuya 109 department store. There's also a great nightlife with clubs, bars and music venues.
Cultural Experiences: Explore museums, art galleries, cinemas and parks. Learn about Japanese history and culture at Meiji Shrine, Yoyogi Park and Hachiko statue.
Pro Tip: To avoid the crowds, choose accommodation away from the central Shibuya station and opt for a hotel around the outskirts of Shibuya.
About Shibuya town
Shibuya is the cool-kid of towns in Tokyo! First-time visitors to Japan will love it here. There's a fun atmosphere and lots to do. Shopping, nightlife, cultural attractions – Shibuya has it all. What makes it so popular? Let's find out!
Brief history of Shibuya town
Shibuya is a town in Tokyo, famous for its fashionable clothing, exciting night-time entertainment, and iconic "scramble crossing". It has a long history, beginning in the Edo period when it was a rural area with villages and farms. The Shibuya train station was built in 1885, and the area around it grew into a commercial and cultural center. In the 20th century, Shibuya became popular with young people and many shops, cafes, and music venues popped up. Nowadays, it's a lively, diverse place that draws in visitors from all over the world.
If you're visiting Japan for the first time, Shibuya is the perfect place to stay. It's conveniently located near many tourist attractions and will introduce you to modern Japanese culture. Shopping, eating, nightlife, entertainment – Shibuya has it all! Pro tip – Don't forget to take a look at the Shibuya crossing, one of the busiest intersections ever, and the Hachiko statue, a symbol of loyalty and friendship.
Overview of Shibuya town's neighbourhoods
Shibuya is an awesome area of Tokyo, situated in the center. It's made up of several different areas, each with its own unique vibe and attractions. Here's a glimpse of the main ones:
Dogenzaka – This place is famous for its nightlife, shopping and eateries, and is popular amongst young adults.
Jingumae – Here, you'll find luxury fashion stores, coffee shops, and art galleries.
Tomigaya – This is a quieter residential area, with small shops and cafes.
Udagawacho – You'll love this spot for its shopping arcades and small eateries.
If you're visiting Japan for the first time, Shibuya is an ideal place to stay. Its central location, lively atmosphere, and lots of attractions make it a great base for exploring Tokyo. Plus, it's got great transport connections to other parts of the city and beyond.
Popular attractions in Shibuya town
Shibuya is a vibrant neighborhood in Tokyo – perfect for first-time Japan visitors! Here are some popular attractions to try:
Shibuya Crossing – An iconic intersection with people crossing every few minutes.
Hachiko Statue – Just outside the station, this statue pays tribute to a famous dog who waited for his owner each day.
Center Gai – Bursting with shops, restaurants, bars and cafes – a must for locals and visitors alike.
Meiji Jingu Shrine – A peaceful oasis, just a short walk from the station.
Cat Street – Connects Shibuya and Harajuku and is home to boutiques, galleries and cafes.
Pro tip: Base yourself in Shibuya for easy access to other neighborhoods and attractions! Public transit makes it easy.
Convenient location for first-time visitors
Shibuya is a top choice for those visiting Japan for the first time. It's one of the most bustling districts in Tokyo! Accommodation and transportation are both great and easy to access. Staying in Shibuya gives you easy access to some of Tokyo's top attractions.
Let us explore the pros and cons of Shibuya living.
Close proximity to popular tourist destinations
Shibuya is great for first-time visitors to Tokyo. It's situated in the heart of the city and has great public transport connections. Tourists can visit nearby attractions like the Meiji Shrine, Yoyogi Park, and Harajuku for street fashion. Plus, there are loads of shopping, dining, and entertainment options. Visitors can also easily access other popular Tokyo areas like Shinjuku and Ginza.
Staying in Shibuya puts you right at the centre of Tokyo. Explore the city's culture, food, and entertainment – all close to top attractions.
Accessible public transportation
Shibuya is the perfect spot for first-timers to Japan. It's located in the middle of Tokyo and is always buzzing with life. Plus, you have plenty of transportation options to explore the city.
These are some of the transportation options in Shibuya:
Shibuya Station: This is one of Tokyo's busiest. It has links to many train and subway lines.
Buses and Taxis: There's an extensive bus network in Shibuya. Taxis are also available.
Walking and Biking: You can walk around Shibuya easily. Bikes are also available for rent.
Staying in Shibuya means you can access public transport and all the attractions Tokyo has to offer quickly.
Availability of affordable accommodations
Shibuya is perfect for tourists making their first trip to Japan! There's a wide selection of accommodation to fit different budgets.
Plus, Shibuya is lively and full of energy, with its world-famous pedestrian crossing, fashionable stores and buzzing nightlife.
Accommodation here ranges from capsule hotels, hostels, budget-friendly hotels, to apartment rentals.
And you're well placed to explore top attractions in the city, like Harajuku, Omotesando and Meiji Jingu Shrine. Plus, you can easily venture out to other parts of Tokyo from here.
Though it's not the cheapest option, it does offer great value for money, and an unforgettable experience for first-time travellers to Japan.
Shibuya town's unique culture
Shibuya town is abuzz with Japan's youth culture! The iconic scramble crossing and Shibuya Station are renowned landmarks. It's said to be the birthplace of the latest trends and styles. Its vibrant energy and colorful nightlife make it a popular spot for first-time visitors to Japan. So, what makes Shibuya town so unique? Let's find out!
Shibuya town's fashion and shopping scene
Shibuya Town is a top choice for tourists visiting Japan. It's well-known for its bustling fashion & shopping. Is it the right place for first-time visitors? Absolutely!
Shibuya offers a great central location and easy accessibility to other attractions. There are fashion & shopping districts, like the famous Shibuya Crossing. Department stores, boutiques, and street vendors offer something for everyone.
It's not all about fashion & shopping though. Shibuya has a unique culture with vibrant nightlife, art, entertainment venues, and historical landmarks. Visitors can explore museums, watch live music, or enjoy Japanese art.
Pro tip: Plan your itinerary before you go to make the most of your stay! Don't forget to visit the Hachiko statue – it's a symbol of loyalty & love.
Nightlife in Shibuya town
Shibuya is Japan's nightlife hub! It's famous for its clubbing scene, plus it has tons of bars, karaoke spots, and restaurants that stay open late. Its culture is unique – the iconic pedestrian scramble, neon-lit buildings, and the youth culture that drives fashion and music. You can find high-end clubs and budget-friendly bars, so it's great for all travelers.
It's perfect for first-time visitors, as it offers a glimpse into modern Japanese life and culture. Plus, it's conveniently close to Tokyo via train, and close to popular areas like Shinjuku and Harajuku, making it an ideal base for your Japan trip.
Traditional and contemporary Japanese cuisine in Shibuya town
Shibuya town is well-known for its colorful culture and varied culinary scene. You can find loads of traditional and contemporary Japanese food options.
Must-try dishes include:
Traditional:

Sushi: Fresh raw fish and vinegared rice. A Japanese cuisine classic! Lots of local restaurants in Shibuya town serve this.
Tempura: Lightly battered and deep-fried vegetables and seafood, with a dipping sauce.

Contemporary:

Ramen: Noodle soup with toppings like grilled pork, boiled egg and green onion. A Japanese favorite!
Okonomiyaki: A savory pancake made with cabbage, meat and seafood, and topped with different sauces.
Shibuya is a great spot for travelers new to Japan. It has fashion, food, entertainment and shopping – something for everyone! Pro Tip: Don't miss out on the vending machine drinks and snacks around town – they offer a unique Japanese experience.
Alternatives to staying in Shibuya town
Shibuya town is a lively and vivacious part of Tokyo. It is popular with travelers to Japan, yet some may find it too bustling. If that is the case, there are alternative places to stay. We shall research these places and discover what they have to provide.
Other popular neighbourhoods for first-time visitors to Japan
Shibuya town is a lively and exciting place to be in Japan, but if you're a first-time visitor, there are other neighborhoods that might be a better fit.
Shinjuku is famed for its bustling atmosphere, neon lights and lively nightlife. You can explore department stores, markets and get a taste of traditional Japanese culture here.
Ginza is an upscale shopping district with designer boutiques, department stores, art galleries, and gourmet restaurants. Plus, you can experience the traditional Japanese tea ceremony.
Asakusa is more traditional. Here, you'll find historical landmarks like the Sensoji Temple and Tokyo's oldest amusement park, Hanayashiki. Plus, there are many museums and markets.
Roppongi is known for its vibrant nightlife and popular tourist spots, such as the iconic Tokyo Tower. It also boasts shopping complexes, art museums and galleries.
Shibuya is great, but the other neighborhoods will give you a deeper insight into Japan's cultural diversity. Consider exploring them on your next trip!
Comparing the pros and cons of choosing Shibuya town over other neighbourhoods for first-time visitors
Shibuya is a bustling place in Tokyo, with lots of attractions and amenities to offer.
Pros:
It's easy to get around with public transport.
Home to iconic places, like Shibuya Crossing and Hachiko Statue.
Plenty of shopping spots, from department stores to boutiques.
Various dining and nightlife choices.
Cons:
Can be noisy and crowded with tourists.
Accommodation can be pricey.
Too bright and hectic for those seeking tranquility.
Alternatives:
Shinjuku and Asakusa, both have unique attractions.
Pro tip: Stay in Shibuya for few days and explore, then move to a quieter area for a more relaxed experience.
Helpful tips and recommendations
Shibuya district in Tokyo, Japan – an exciting place for tourists! It's renowned for its nightlife and shopping.
So, is it a good choice for first-time visitors to stay? Let's have a look at the pros and cons of staying in Shibuya.
Recommended accommodations in Shibuya town
Shibuya is a great pick for travelers to Japan. Accommodations are plentiful in this vibrant neighbourhood. Here are some top picks:
Shibuya Granbell Hotel: Modern, chic and centrally located. Plus, a rooftop terrace and an on-site restaurant.
Shibuya Stream Excel Hotel Tokyu: Comfy rooms with city views, and only a short walk from the bustling streets of Shibuya.
The Millennials Shibuya: A unique hostel experience with a trendy, convenient location. Perfect for solo travelers or those on a budget.
Shibuya is perfect for first-time visitors. It is a hub for transportation, with plenty of dining and entertainment options. Pro tip: Book your accommodation in advance – Shibuya is popular and hotels fill up quickly!
Transportation options for navigating Shibuya town
Shibuya is a bustling town in Tokyo, Japan. It provides many ways to get around and explore!
Trains: Shibuya Station is the main hub. It connects to the JR Yamanote Line, Keio Inokashira Line, and Tokyo Metro Ginza and Hanzomon Lines.
Buses: Shibuya Excel Hotel Tokyu has a shuttle service. Shibuya Mark City also has many bus routes.
Taxis: Taxi stands and streets have taxis readily available.
Walking: Pedestrian-friendly streets let visitors explore Shibuya with ease.
First-time visitors to Japan will enjoy Shibuya's central location and transportation options.
Must-try experiences and attractions in Shibuya town for first-time visitors.
Shibuya is an amazing place to explore if you are visiting Japan for the first time! Here are some tips and recommendations:
Shibuya Crossing: It's known as the most crowded intersection in the world. Visit during rush hour to witness the hustle and bustle!
Meiji Shrine: Situated in a peaceful forest, this Shinto shrine is one of Tokyo's most important. Take a stroll through the tranquil gardens and experience a traditional Shinto ceremony.
Harajuku: It's renowned for its quirky fashion and cosplay culture. Visit Takeshita Street to find unique souvenirs and treats.
Cat Street: This trendy shopping street is located between Shibuya and Harajuku. Do some window shopping and people watching – and don't forget to have a coffee break at one of the charming cafes!
Shibuya is a fun and convenient area to stay. You'll find different kinds of accommodation to suit your budget. Pro tip: Book a hotel near Shibuya Station for easy access to transportation and attractions.
Frequently Asked Questions
1. Is Shibuya town a good place to stay for first-time visitors to Japan?
Yes, Shibuya is an excellent choice for first-time visitors. It offers a mix of modern and traditional Japanese culture, from high-end shopping to local cuisine, and it's easily accessible by public transportation.
2. What are the main attractions in Shibuya?
Shibuya is famous for its bustling intersection, Shibuya Crossing, which is a must-see for visitors. Other popular attractions include the Hachiko Statue, Meiji Jingu Shrine, and the shopping district of Shibuya 109.
3. Is it easy to get around Shibuya?
Yes, Shibuya is a very walkable and pedestrian-friendly town. It also has an efficient public transportation system that includes the JR Yamanote Line, subway lines, and buses.
4. What kind of accommodations are available in Shibuya?
There are plenty of accommodation options ranging from luxury hotels to affordable hostels. Many hotels are located near the Shibuya station, making it easy to get around.
5. What is the food scene like in Shibuya?
Shibuya has a vast and diverse food scene. You can find everything from traditional Japanese cuisine to international dishes like Italian and Korean. There are also many street food vendors and markets offering tasty snacks and drinks.
6. Is Shibuya a safe place to stay?
Yes, Shibuya is a safe place to stay for visitors. It is a popular tourist destination, and the local police work hard to maintain a safe and secure environment for everyone.